There's nothing quite like a destination wedding; guaranteed good weather, a holiday with all your nearest and dearest and absolutely amazing wedding photos!
Once you've decided you would like to get married overseas, the next step is figuring out how to plan a destination wedding miles away from home. Throwing a destination wedding means you're in for a much more intimate ceremony and can basically enjoy a two for one wedding and honeymoon. But before you jet off to a foreign land to marry your love, you have some important details to consider as you start planning a destination wedding.
1. Choosing the Right Location for your Destination Wedding​
Naturally, deciding on a destination is the first step. Keep in mind that your destination must have all of the resources you need:
– Your Personality and Vision. Make with your partner a list of all your possible ideas. Write down everything you envision your special day to be.
Do you imagine a garden or a historical building? Sea or Mountains views? Is it indoors or outdoors? Are there lots of people, or only a few?
The answers to these questions all affect what type of destination and venue is worth it for you. It's all about you!
– Consider Travel time & Distance. You must also think about the ease of getting to your location.
– Check if your wedding ceremony will be legal or if you need to sort out the legalities before you go.
Can you legally get married in Spain? Read our recent post!
2. Pick the right time of year
You won't officially "set a date" until you book your venue. But, we recommend choosing a few potential wedding dates before you start looking at venues. First, think about the season in which you'd like to get married and take into consideration the weather!
Think if a weekend wedding is a must (convenient, but potentially more expensive and competitive) or if you're open to a wedding on a different day. Some wedding venues require a minimum spend or guests for weddings during the weekend.
Then, take a look at the calendar, taking into account work schedules, holidays, family conflicts, etc., and narrow things down to a few choice dates. Having some potential wedding dates in mind will be very helpful during the venue selection process.
While you don't have to have a final guest list until a bit later, when thinking about how to plan a wedding step by step, coming up with an estimated guest count early on is important.
This estimated number of guests will help you to set up a budget and decide a venue. So before you start browsing wedding venues, get an idea of how many guests you'll host.
Once you book the venue, It's important to give your nearest and dearest plenty of time to calculate if they can afford the cost of traveling to your ceremony and reception. We recommend you to send the Save the Date 12 to 9 months before the wedding.
It's critical that setting your budget be the first step in planning your wedding. It might not be the most fun part of the process, but it's a task that really needs to be completed first because it sets the rest of your wedding planning process into motion.
At My Natural Wedding, we offer you a tailored service rather than a package wedding. When we get asked about the cost of a wedding in Southern Spain, it's difficult to say how much you are going to spend, as the final figure will depend on the couples wishes.
You can find more information about the costs of a wedding in Southern Spain here.
5. Hire a Wedding planner
Make sure to find a wedding planner that specializes in destination weddings. This way, instead of spending hours on phone calls trying to overcome a language barrier or making executive decisions about flowers and decoration, you have an expert on hand to take care of it all for you.
A local wedding planner who knows the area will be invaluable. From sourcing key suppliers, liaising with vendors in the region and explaining your requirements in the local language, the help will be essential.
At My Natural Wedding, we will guide you in every step of the way, from the sketch design to the "Big Day". Our principal aim is to create and produce bespoke weddings and events which reflect each individual couple and their journey.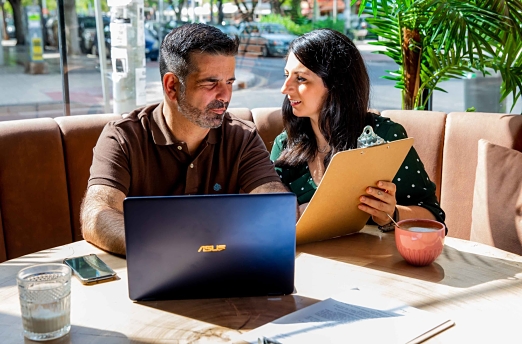 6. Visit the Location and Venue in Advance​
Ideally, you'd see your venue once before booking and again a few months before the wedding to finalize details.
Your wedding planner will shortlist a number of potential venues and it's worth taking a weekend and visiting them in person. You'll get a feel for the place that no pictures can fully express, and you'll understand the spaces when it comes to questions about layout, timings, accommodation etc.  If you can't travel to the destination, a virtual Tour is always a good option!
If a second trip's not possible, arrive at least five days early to visit the venue with your planner, finalise some details and do a hair and makeup trial.
If a Destination Wedding in Southern Spain is your ideal way to get married, get in touch to arrange a free consultation!